25% OFF the total bill
Coquetvale Restaurant
Italian
Coquetvale Hotel, Station Road, Rothbury, NE65 7QH
0166 962 2900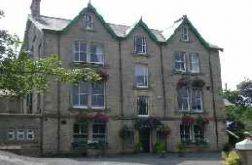 The Coquetvale was originally built as the Station Hotel around 1890 to service the nearby railway station now demolished. It now is home to a busy hotel offering good quality en suite accommodation for holiday makers and local business visitors, a very ...
Customer reviews.
Anonymised A.: "Italia+ can be found on Station Road, Rothbury. Limited parking is available outside the restaurant but it's an easy walk from the village main street if the weather is being kind.
Service throughout the evening was of a high and friendly standard.
The 'house' Trebbiano wine was very nice indeed and accompanied our meal beautifully.
For starters, we enjoyed a prawn cocktail starter and garlic mussels in a white wine and cream sauce. Both were prepared to a high standard as was the pizza style bread.
Main course was a Risotto Pollo and Penne Genovese of equally high standard, our only problem was that the portions were very generous and we had to admit defeat - sending our plates back to the kitchen with a large part of the meal still on them, a crying shame as they were so tasty.
Desserts were skipped due to the large portions reported earlier.
The Bill for the two of us, including 2 glasses of wine and a diet pepsi came to £40.20, with our Gourmet Society discount this was reduced to £30.15. A bargain. We certainly plan to return again, perhaps sharing a starter next time!"
Previous
Next
You must be logged in to post reviews.
Log in