25% OFF the total bill

Peacock Inn, Birmingham - Chef & Brewer
British
Icknield Street, Kings Norton, Birmingham, B38 0EH
01564 823 232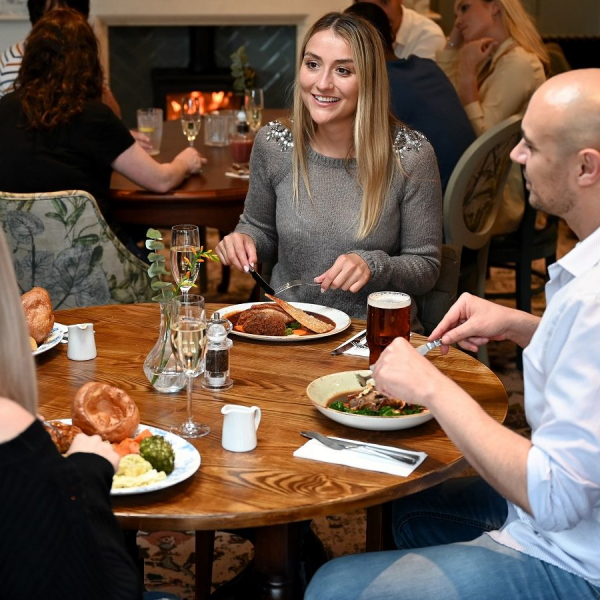 The Peacock pub restaurant in Kings Norton, Birmingham is a Chef and Brewer pub restaurant serving freshly cooked, great value pub meals and drinks. Their menu is created with skill and flair by their chefs and they have special food nights across ...
Customer reviews.
Alma K.: "We are always looked after at the Peacock. Even better now we can use Gourmet card. We will be back on Sunday for our daughters birthday x"
Yvonne O.: "Celebrated my Father's 91st Birthday at The Peacock yesterday & the staff did us proud. The menu had plenty to choose from & I'm sue we will return."
Ann C.: "We enjoyed a pleasant evening here this week. Good food, drink and friendly service. Just wish it was easier to find!!"
Phil H.: "Visited the Peacock Inn on a Monday night. Easy to get a table and service was excellent. A good menu with plenty to choose from. The food was very good and we will be visiting the establishment again. Thoroughly recommend it. If you want to go on a Saturday make sure you book in advance."
Previous
Next
You must be logged in to post reviews.
Log in