,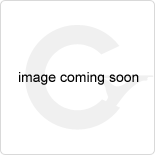 Restaurant description coming soon..
Customer reviews.
Anonymous A.: "The first nights meal of our weeks stay in Cambridge could hardly have started better. we hadn't had time to phone for a booking so just turned up. This threw the new starter waitress but all was well after she checked with the manager. After we got our drinks we only had eyes for the Rib-Eye steak, hung for 28 days. What a good choice it turned out to be. If they weren't the best tasting, medium rare steaks in the county, I'd be shocked. The rustic style chips were a well judged addition - none of those namby-pamby shoe string fries some eateries peddle! Combine this with a cheerful waiting staff and you have a restaurant that can hold its head up with the best."
Jean P.: "We had a very pleasent surprise from this Cafe bar. My husband had a fillet steak, cooked rare and he said it was perfect, it came with large home made chips, vine tomatoes and large field mushrooms. I had the butternut squash and sweet potato gratin. This too was lovely, it came with new potatoes and salad. My only comments would be that I had way too many potatoes and the salad could of fed 2 people still a lovely meal all round. "
Previous
Next
You must be logged in to post reviews.
Log in