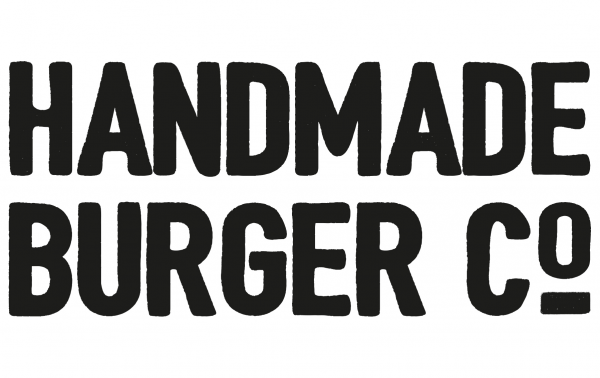 Handmade Burger Co. are a family owned collection of independent eateries that have been delighting diners with sumptuous, fresh, natural food ever since opening their first store in 2006.

They pride themselves on being a burger restaurant with a difference, where their passionate chefs create their delicacies on a daily basis using 100% prime Scotch beef. They are then hand pressed to make sure that they are the tastiest and freshest burgers around.

Each burger is handmade in their restaurants and they use over 48 seasonal ingredients that are locally sourced where possible, helping in the development of a list of items that are sure to enchant. Handmade Burger Co. go to every length to maintain their high standards are and are proud to say that they can offer great taste in all that they do.

- 25% off total bill (from the a la carte menu).
- The offer is not valid on alcoholic drinks in Scotland.
- The offer is available Sunday to Thursday inclusive.
- The offer available for up to 6 diners per GS membership.
- The offer is available on lunch and dinner.
- The offer is not available on celebration days, included but not limited to: Valentine's Day, Father's Day, Mother's Day or on bank holidays throughout the year.
- The offer is excluded in December.
- The offer is not to be used in conjunction with any other offer, promotion or voucher.
- The offer is not available at the Wembley branch on event days.

Visit your local Handmade Burger Co. here
Click on any of the below links to access specific restaurants page.