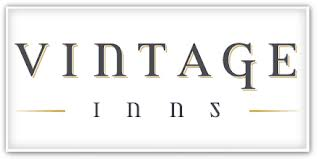 Discover real ales, real fires and pub-food as hearty and warming as the welcome.
Imagine it... a cosy corner of a perfect country pub, gazing at the sunset, sitting round an old wooden table and chatting with the family and friends you treasure, savouring your last mouthful of a superb meal, enjoying another contented sip from your glass of wine, and feeling utterly relaxed... After all, why leave now? There's no rush... You're in a Vintage Inn.
Vintage Inns are the perfect country retreat, deliciously traditional, with a contemporary twist. Ideal for an intimate evening meal in stylish, authentic surroundings, an idyllic meeting place to catch up with old friends, or a memorable lunch in a picturesque country setting.
Whichever one you choose to visit, you'll discover British inn keeping at its very finest. Make it a day trip... whether you fancy a brisk walk over the hills to walk off a hearty meal, or a slow meander around local attractions, there are 24 Regional Collection Guides to help you extend your trip to a Vintage Inn into the perfect day out.
- 25% off the total bill
- Excludes fixed price, set menus and Saturday steak night offer.
- Excludes Friday, Saturday and Sunday.
- Excludes December
- Excludes bank holidays
- Maximum party size of 6
- Not available in conjunction with any other offer, promotion, or voucher

Please note the 25% discount off total bill applies only to drinks which are ordered when dining. Due to licensing laws the discount applies to food and soft drinks only at Scottish venues.

"A contemporary take on country style with timeless hospitality and great pub classics"
Search for your
nearest restaurant