25% off moules, frites and Belgian bières - other delicious Belgian specialities also available!
Excludes Friday and Saturday after 5pm. Excludes Bank Holidays and special occasion days such as Valentines day, Mothers day, Fathers day and Easter.
Located in and around Central London, Londons original Belgian restaurant has been serving up moules and frites with lashing of craft Belgian bières in their own quirky way since 1992.
If moules arent for you, Belgo has dishes like the Carbonade - slow braised beef in a spiced beer gravy, served with stoemp mash, as well as the new Bad Boy Burger, a twist on the classic, stuffed with Emmental cheese, a beef patty and sausage meatballs.
Allowing diners to conclude any meal at Belgo in style are the various desserts on show, with treats such as bubble waffles or their classic crepes, all readily available to all that care to partake.
The flagship 450 seat Centraal restaurant, in the beating heart of Covent Garden has moules delivered daily from the Shetland Isles and regularly serves over 2.5 tonnes of delicious moules a week (that's equivalent to the weight of a white rhino, but much tastier)!
Their fantastic team will be on hand to provide food and beer pairing expertise, and do pretty much everything they can to ensure youll have a truly memorable experience. So whether its for a small family celebration, a catch up with some close friends or a delightful evening repast with that special someone, all are sure to be enchanted by what Belgo has to offer.
The full list of participating restaurants is below.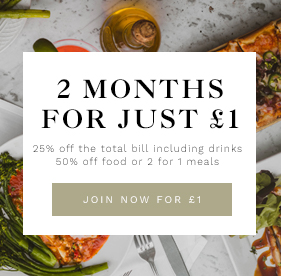 "For over 20 years we have brought the very best of Belgium to London with magnificent moules, famous double cooked frites and rather extraordinary beers."
Search for your nearest restaurant