25% OFF the total bill

Bulls Head, London - Chef & Brewer
British
Chiswick, London, Greater London, W4 3PQ
020 8994 1204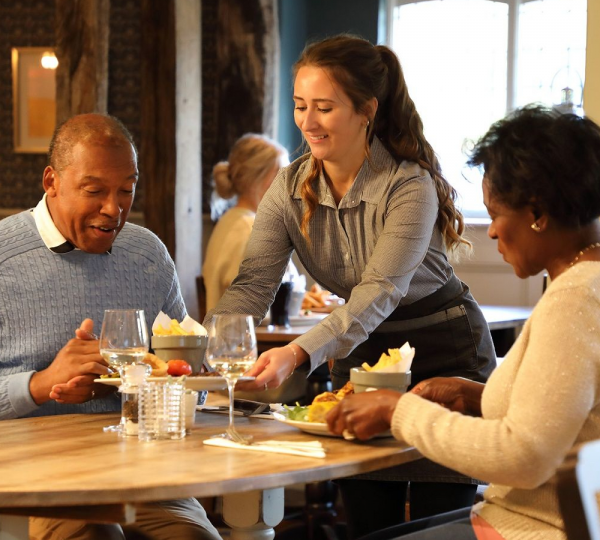 As a Chef and Brewer pub restaurant, the Bulls Head pub in Chiswick has a friendly and welcoming team who are ready to create the perfect experience for you in a lovely environment. The freshly cooked traditional pub food is always comforting and is crafted ...
Customer reviews.
Robin P.: "Friday evening meal pre booked. Shown strait to our table by polite staff who quickly served our drinks and took our order. Good location with views across the river. Good interior with some nice quiet tucked away tables. Dog friendly and he also was served a nice dish of water. We all ordered gourmet burgers which came served on wooden platters with triple cooked chips. It was a good value meal. Dessert was the Orio cake which was fab. A nice place to eat, good food, staff and environment. I forgot to present my Gourmet Card which was my only disappointment. "
Previous
Next
You must be logged in to post reviews.
Log in