25% OFF the total bill

Café Rouge - Salford
French
The Lowry Outlet Mall, Salford Quays, M50 3AZ
01615 492 173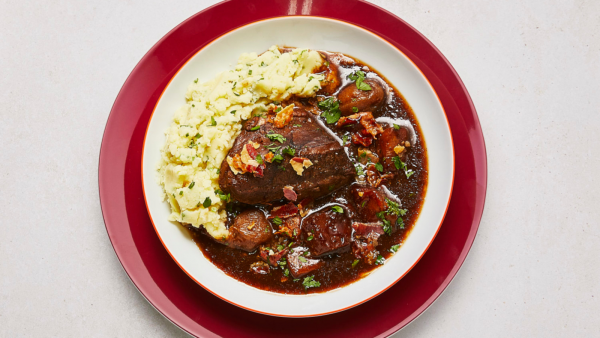 Serving deliciously affordable French food and wine in an elegant bistro setting, Café Rouge is the perfect spot to dine any time of the day. Whether you're dining with family, friends or enjoying a romantic meal for two, Café Rouge is sure to delight ...
Customer reviews.
Sonia S.: "We arrived at Café Rouge, Salford Quays, with about an hour and twenty minutes to spare before the performance we had tickets for began in the Lowry Theatre opposite. We were hungry, we'd been stuck in a horrendous jam on Regents Road and were wondering whether to just grab a burger from the nearby mall and cancel our booking at Café Rouge. I say this to give you a feel for our state of mind. Within seconds of entering, we were conducted to our table and minutes later we were sipping drinks while perusing the menu. We decided on safety first and opted for a single course each. My teenage son is a finicky eater at the best of times and being dragged to the opera for his Dad's birthday was far from the best of times. He ordered a steak and frites with a pepper sauce and said it was faultless: tender and meaty. The portion of frites was generous too. My husband went for the salmon fish cakes. These were not sloppy or heavy as fishcakes can sometimes be, but nor were they dry – the salmon was succulent and there was plenty of it among the fluffy mash. I chose a tarte provençale. This was a savoury delight: the goat cheese was creamy and was nicely balanced by the cherry tomato confit. Service was worthy of a brasserie in the 5th Arrondissement: solicitous without being pushy. It was the first time I had used my Gourmet Society card and our waiter joked I would "love using it" in future. We will certainly return to Café Rouge again, with my gourmet card and hopefully more time to enjoy the desserts!"
Previous
Next
You must be logged in to post reviews.
Log in