25% OFF the total bill

Nags Head, Burntwood - Chef & Brewer
British
Rugeley Road, , Stafford, Staffordshire, WS7 9HA
01543 682 510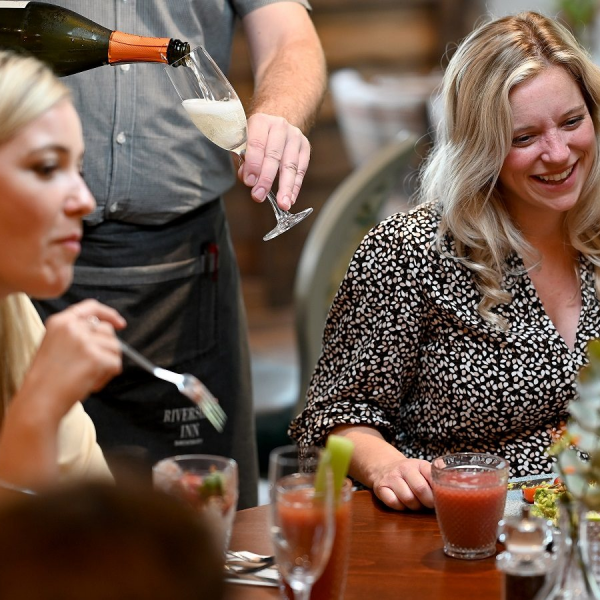 Chef & Brewer always deliver delicious freshly cooked food, made from the best seasonal products and the pubs are set apart by the passion behind them, and the pride of the staff teams that cook the food and serve you. As a Chef and Brewer pub restaurant, ...
Customer reviews.
Julie C.: "We regularly visit the Nags Head and the setting couldn't be better, a lovely country pub which has all the appeal you would expect together with outside space if the weather allows! The staff are always friendly and generally the food is good and seems to have improved over the last year. Recently I have enjoyed the sea bass and scallops on risotto which is very tasty. The only fault I (and many people I know who go there) could say is that if the weather is cool outside they do not have the fires lit until winter. So always take a warm woolly!!"
Phil L.: "We took my 90 year old Mother for an early evening meal. The Staff had kindly reserved a table for us near the entrance as my Mother does not walk so well these days. A very good choice of food on a choice of menu's. Our orders of Fish and Chips, Lasagne and Gourmet Chicken Burger were taken just after our drinks were brought to the table. The food, obviously cooked fresh, appeared after about 15 minutes, and was very nice indeed. All 3 of us had large portions and there was not much left on the plates at the end. We declined puds, as we were all full up! The GS discount was applied without fuss, and we left impressed with the service and food we had experienced."
Jo B.: "We ate at this restaurant on Friday 21st Feb. I have to say compliments to the chef! The food was fantastic, and the staff so friendly and amenable. Nothing was too much trouble. Will definitely be a place we will use again!! Try it you won't be disappointed! "
Previous
Next
You must be logged in to post reviews.
Log in