Latest News: Members now get up to 40% off Cinema Tickets!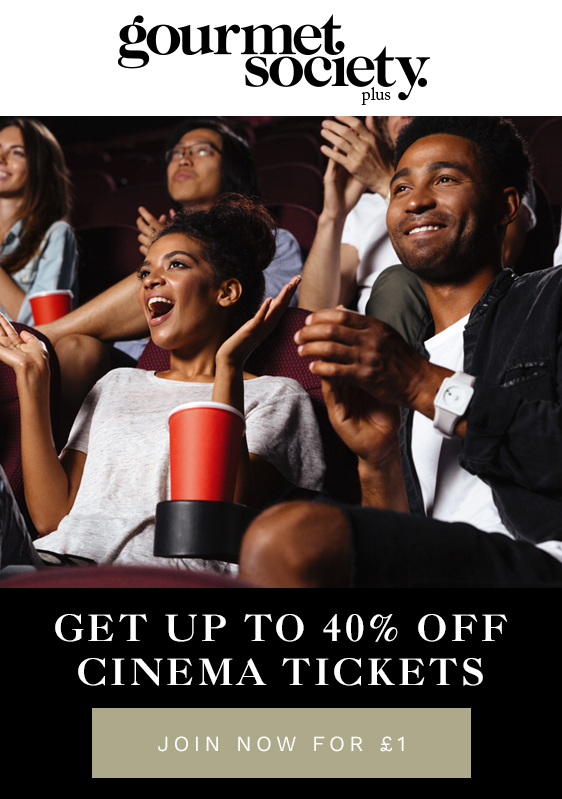 Get up to 40% off Cinema when you book with Gourmet Society. Any film, any day, any time!
Remember: Your discounts will not be accepted if you simply present your Gourmet Society card at your chosen cinema. You must purchase your discounted e-codes from the Gourmet Society platform in advance.
*savings vary based on screening, location and movie selection

Get up to 50% off meals at great restaurants then head to the cinema and get up to 40% off admission as well! You can use your membership to get up to 40% off tickets at over 300 cinemas across the country, including a variety of big names.

Getting discounted tickets is super easy - here's how to do it:

1. Log in to your Member's area

2. Click 'Get Cinema Tickets'

3. Select your cinema and purchase your ecodes.

4. Take your confirmation email to the box office (or simply use your ecodes to book online), and enjoy the film!


Whatever you watch, enjoy the discounts!

Please note that some of our memberships do not include access to cinema discounts. If you are experiencing difficulties purchasing them, please contact us and we will see if they are included in your membership


Save at over
6,000 restaurants...
Save at over
6,000 restaurants...